Patrice Émery Lumumba (2 July 1925 – 17 January 1961) is an important figure of liberation in Black History. He represents resistance, radical change and boldness. Lumumba was instrumental in helping to win Congo's independence from Belgium in 1960, and he became the first legally elected Prime Minister of the Republic of the Congo. His high-profile political career gained notoriety when he founded the Congolese National Movement (Mouvement National Congolais; MNC) in 1958 at the age of 33. This was the first nationwide Congolese political party.
In 1959 the Belgian government released the Congo from its colonial rule and held elections in December of that year. At the Ceremony of the Proclamation of the Congo's Independence Lumumba, who had been elected Prime Minister, was not allowed to speak. The King of Belgium, Baudouin, would deliver his speech alongside carefully selected Congolese leaders. Granting independence to Congo was beneficial to Belgium as retaining the Congo as a slave colony would diminish their reputation on the world stage. However, Belgium still wanted to maintain its power over Congo and access the country's bountiful resources. This is why there was an attempt to silence Patrice Lumumba, as the Belgian powers knew that he went against the grain by being an unapologetic proponent of Pan-Africanism and African liberation, a movement that was started by Marcus Garvey a couple decades prior.
During the ceremony Lumumba interrupted the king's speech with his own speech called Blood and Fire, against the advice of many black leaders that feared retribution from Belgium if Lumumba did not stay silent.
Excerpts from Lumumba's speech 'Blood and Fire':
"I ask all of you… to mark this June 30, 1960, as an illustrious date that will be ever engraved in your hearts, a date whose meaning you will proudly explain to your children, so that they in turn might relate to their grandchildren and great-grandchildren the glorious history of our struggle for freedom. Although this independence of the Congo is being proclaimed today by agreement with Belgium, an amicable country, with which we are on equal terms, no Congolese will ever forget that independence was won in struggle, a persevering and inspired struggle carried on from day to day, a struggle, in which we were undaunted by privation or suffering and stinted neither strength nor blood.
It was filled with tears, fire and blood. We are deeply proud of our struggle, because it was just and noble and indispensable in putting an end to the humiliating bondage forced upon us. That was our lot for the eighty years of colonial rule and our wounds are too fresh and much too painful to be forgotten… All that, my brothers, brought us untold suffering. But we, who were elected by the votes of your representatives, representatives of the people, to guide our native land, we, who have suffered in body and soul from the colonial oppression, we tell you that henceforth all that is finished with. The Republic of the Congo has been proclaimed and our beloved country's future is now in the hands of its own people.
Brothers, let us commence together a new struggle, a sublime struggle that will lead our country to peace, prosperity and greatness. Together we shall establish social justice and ensure for every man a fair remuneration for his labour. We shall show the world what the black man can do when working in liberty, and we shall make the Congo the pride of Africa…The Congo's independence is a decisive step towards the liberation of the whole African continent."
The speech resonated with the people of Congo and it was a message that few other African leaders had the courage to deliver. However, it also made him strongly disliked by Western powers and this speech would have fatal consequences.
Three months later, an army mutiny broke out which marked the beginning of the Congo Crisis. Lumumba appealed to the United States and the United Nations for help to suppress the Belgian-supported Katangan secessionists, but he was not assisted or supported. On September 5, 1960, President Kasa-Vubu announced over radio that he had dismissed Lumumba and six of his ministers from the government. The United Nations seized government offices and barred Lumumba from radio stations in an attempt to silence him.
Mobutu Sese Seko was then to overthrow the entire Kasa-Vubu/Lumuba administration and was voted the new leader of Congo at the United Nations General Assembly. Mobutu received strong support (military, diplomatic and economic) from the United States, France and Belgium, who believed he was a strong opponent of communism in Francophone Africa. Mobutu's first act was to have Lumumba and his supporters arrested and held at a military detention camp. However, Lumumba was extremely charismatic, he could not be contained. He continued to rally support among the prisoners.
On of the night on January 17, 1961, Lumumba was driven to a secluded location, tortured, and killed. His body was dismembered, his flesh was melted away with acid, and his bones were ground up and scattered across the countryside. The only part of Lumumba that remain was his tooth, which was kept by the Belgian police. This September, 60 years later, Belgium's federal court ruled that the tooth be released to Lumumba's family.
References 
Patrice Lumumba: the most important assassination of the 20th century
Patrice Lumumba - Congolese politician
Can a tooth settle the mystery over Congo's independence hero?
The battle for Patrice Lumumba's tooth – how the family of Congo's first leader finally secured his remains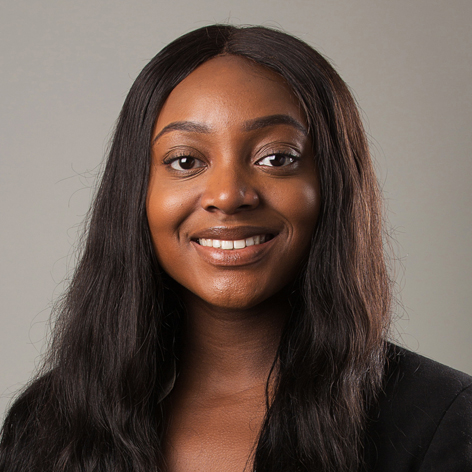 Patrice Émery Lumumba represents resistance, radical change and boldness.