Tell us a bit about your cultural heritage
My parents moved to the UK from Jamaica (the Caribbean) in the 1950s. They both grew up in Jamaica in the parish of St Thomas situated at the south-eastern end of the island (Bath/Sunning hill respectively). My father first came over, gained employment and then sent for my mother shortly after. They came to the UK in search of a better life with more opportunities for themselves and for their future. Whilst alive my father could not speak highly enough of where he came from and would tell innumerable stories of parts of his life in Jamaica. Both my parents travelled back and forth many times to Jamaica whilst living in the UK.  
I was born in Jamaica, have returned for holidays many times with my mother, and have loved every minute. It is a beautiful, friendly island and the pace of life is very slow. Do I miss anything? Yes - the sunshine and the people that have travelled (called the returnees). You cannot walk 100 yards without getting a "good morning" or "hello ma'am" from a child, or someone passing by – there is a sense of manners, respect and belonging.  
In my culture, the family is everything and grandparents are held in high esteem. An important cultural function is the church. It is recorded we have the most churches per square mile in the world (for the population of people there). So it was never a discussion on whether to attend or not to attend – it was the rule. I grew up with a lot of Jamaican culture, music, food, occasionally speaking patois etc (a dialect we call broken English).  Growing up I always ate Caribbean food, jerk chicken (most loved food around the world), rice and peas and chicken (traditional Sunday dinner!), curry goat, ackee and saltfish (Jamaica's national dish); and what are called produce food (yam, dasheen – which is not always good for people with high blood pressure). Similar to many West Indian/Caribbean foods it is good to have a strong stomach to eat some of these foods as we use many spices, including the wonderful scotch bonnet pepper! When cooking a meal, a typical Jamaican (other islands) would always cook for an extra person – my mother would always say "an extra plate for the unexpected". The reason for the extra plate was that if an unexpected family member/visitor turned up we would always have something to offer them. This is a tradition that has continued with my mother.
Aside from family and food, there are many great things about Jamaican culture. One of the best aspects of the Jamaican culture is the friendly nature of the Jamaican people.  Jamaicans love their music, dancing and dressing very colourfully. An example is the vibrant celebration of the Notting Hill Carnival – an annual event taking place at the end of August each year in the UK, featuring sound systems, parade bands, steel bands, plethora of different kinds of foods, people dressing up as colourful characters taking part, and attended by people of all race and colour coming from various parts of the world. Jamaica has many genres of music – ska, rocksteady, reggae (popular through the international fame of Bob Marley and loved by many people), to name just a few.  
Having grown up in Britain, would you say your cultural background is still a big part of your life?
My cultural background is very much a part of my life insofar as enjoying the traditions, family, culinary aspects and the diversity that brings. I would like to think I have not veered off too much. I think I have the best of both worlds – my Jamaican culture and my British culture. I am grateful to say I have a good blend in both cultures. My culture will always form part of my life.
Why do you think raising awareness of diversity and different cultural backgrounds is important?      
It is important to raise awareness of different cultural backgrounds because it allows you to learn more about individuals and get a better understanding of differences. We live in a world full of diversity and different cultural backgrounds and education is the way forward. We should be embracing all our differences. Education in the home and at grassroots level in schools is vital for the human race.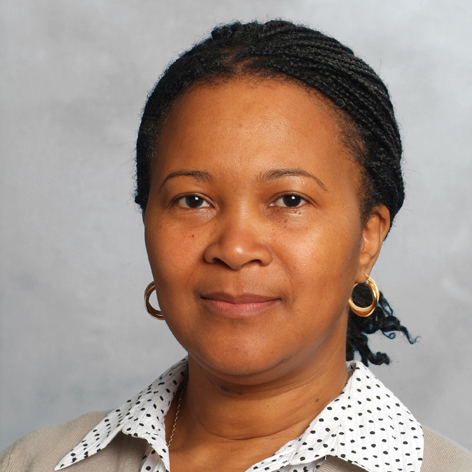 It is important to raise awareness of different cultural backgrounds because it allows you to learn more about individuals and get a better understanding of differences.