Joined: 2012
Practice area: Finance

What's your sector all about?

My area of practice within banking and finance focuses on sponsor-side leveraged and acquisition financing. International financing work is incredibly varied in scope. At Macfarlanes our practice spans a range of disciplines with differing economic drivers and a variety of key client stakeholders, including bank and debt fund lenders, and private equity and corporate borrowers and issuers. The breadth and balance of our finance practice enables our lawyers to offer in-depth knowledge of legal issues and a clear understanding of the commercial and market issues, on deals that are complex and challenging and where we believe we can add value for our clients.

What's the department's working culture like?

Financing transactions are often complicated deals done on a tight timeline. Our team are bright, down-to-earth people who can grasp the technical details and push the deal through without compromising our collegiate working style or their sense of humour. It's very important for us to encourage a strong team spirit with a variety of social events including our annual weekend 'ski trip' (actually usually spent somewhere sunny and warm like Barcelona or Lisbon).

What skills do you require to be a banking and finance lawyer?

We usually work in deal teams within our group and across other practice groups in the firm. Given the technical elements of our transactions and the high service levels our clients expect, the perfect banking and finance lawyer is a team player with strong communication skills, good attention to detail, commercial awareness and the drive, motivation and resilience to work in City law. Plus a sense of perspective and a good sense of humour!

What are the most recent key developments?

Since the financial crisis there has been a trend in Europe towards 'disintermediated' finance – that is, without there being a bank between the source of funding and the borrower. High-yield bonds initially filled much of the vacuum left by the withdrawal of banks, but in the past few years debt funds have come increasingly to the forefront. For example, debt funds now provide more than half of all mid-market leveraged lending in the London market.

Macfarlanes has been at the leading edge of these developments and we act for many debt funds throughout their life cycle – from formation through to the deployment of funds as lending and co-investments.

Why did you choose to practise in this area?

The City is a leading global legal and financial centre, and I wanted the challenge and buzz of working in a sector at the top of its game.

Which other sectors do you work closely with in the firm?

Given the focus of my practice on acquisition and leveraged financing I work closely with our corporate and M&A team and also with our other specialist teams in tax, real estate, competition, employment and pensions, commercial and dispute resolution. Our finance team also works closely with our investment management group, funds and financial regulation, and our derivatives and trading group.

What has been the highlight of your career so far?

Making partner at Macfarlanes.

If you weren't working in this sector which others would you consider working in and why?

It sounds rather unimaginative but I would only want to be a financing lawyer. I really enjoy the mix of technical and transactional client work.

How can a future trainee prepare to work in this sector?

It's useful to develop a sense of trends in financing and in the wider economy, but fundamentally our work is about delivering great client service based on sound technical skills.

Trainees can get a head start by building a solid foundation of legal knowledge with the help of our extensive training programme and by always seeking to understand how their work fits into what our clients want from their lawyers.

Has this sector been affected by the economy?

Banking and finance is always sensitive to the economic cycle, whether in growth or downturn phase, so it's important to have a balanced practice that creates a natural hedge – for example, via a mix of clients, the ability to advise across a wide range of financing instruments and sectors, and experience in special situations and distressed lending, and refinancing, restructuring and insolvency work.

If you weren't a lawyer what would you be and why?

Probably a social scientist – before law I was interested in becoming a clinical psychologist because of the mix of people and the search for solutions. Or then again, perhaps running a craft beer start-up.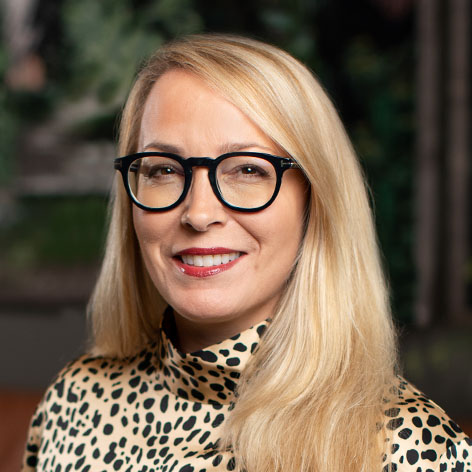 The City is a leading global legal and financial centre, and I wanted the challenge and buzz of working in a sector at the top of its game.