Joined: As a solicitor in 2013
Practice area: Investment Management 

Q. Why did you decide to join Macfarlanes?
A. I joined Macfarlanes from a US-based international law firm in April 2013. At the time, the firm was investing in its hedge funds practice, one of my areas of focus, and had recently acquired a boutique specialist law firm to increase its derivatives and trading offering. I knew that this role would be an exciting opportunity for me to bring something to the practice and create my own niche, whilst also developing my professional skills by working alongside some of the most respected London funds lawyers.
Q. What did you think of the firm before joining and have these opinions changed?
A. I knew that Macfarlanes was very well-regarded in the investment management space and my opinion on this hasn't changed. I think the firm provides the opportunity for first-class professional development, has a justified reputation for producing excellent work and innovative legal solutions, and offers exposure to technically interesting issues and high quality clients.

A misconception I had was that since Macfarlanes is a UK-based law firm, I assumed that the work would be mainly UK-focused. Once I joined the firm I realised that this was not the case, with a high percentage of the work having an international element. Since joining the firm I have a much better understanding of the international strategy and have worked with leading independent firms from around the world. 
Q. Can you give an example of a highlight so far?
A. A few years ago the investment management group won a mandate to assist with forming a new fund for one of the largest European credit fund managers. I had the opportunity to take a leading role, which initially involved drafting a suite of technically demanding documents on a tight deadline. Fortunately, the effort wasn't wasted as the client clearly liked our work and decided also to engage us to assist with forming their new flagship direct lending fund, which turned out to be the group's single largest fundraising.  Following my initial work, I took the lead across both fundraisings and in developing the firm's relationship with the manager, which is now one of the investment management group's key clients. 
Q. How would you describe the culture at Macfarlanes?
A. I have always thought of the firm as extremely professional. The partners are impressive, keen to learn about you and many are younger than I was expecting. The atmosphere is dynamic, with leaders interested in how best to push the practice forward and happy to listen to anyone with ideas on how to continue improving both our work and the working environment.
Q. How has responsibility changed since becoming a partner?
A. I think the role is what you make of it. For me, I now have a greater opportunity to take the lead with key clients, more exposure to the strategic direction of the practice and more involvement in and awareness of business development activities.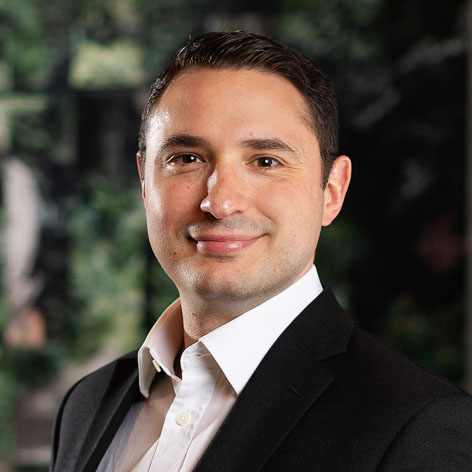 I have always thought of the firm as extremely professional. The partners are impressive, keen to learn about you and many are younger than I was expecting.