Our first episode is a conversation between Nicole Mitchell, senior associate in the real estate practice and Heather Day, chief operating officer for Europe at PGIM Real Estate.
Heather joined PGIM Real Estate in May 2008 as part of the portfolio management team, in Global Merchant Banking, responsible for fund finance, operations, risk management and investor relations and latterly heading up Operations for London and Luxembourg. In January 2015, Heather's role expanded into investor services also.
Prior to joining PGIM Real Estate, Heather was a senior fund accountant at Citi Property Investors, working on a range of pan-European opportunistic and core funds, and a fund accountant at ING Real Estate UK, focusing on UK funds and UK institutional investors.
Heather's career in real estate began in 2004 and over the last 16 years she has gained experience in fund operations, finance and accounting, investor services and portfolio management.
All episodes in the series will be available on our Spotify and Apple Podcast channels.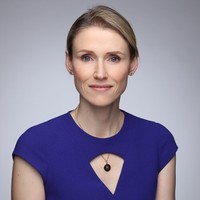 I think it's a great time to be a woman entering the market place... I would say don't be afraid it's always daunting, it is choosing any career and find yourself a mentor. As senior women we should be offering this to junior women.
;