Bespoke
/bɪˈspoʊk/ development
The kind of training you can expect from us
We pride ourselves on providing a learning experience that is genuinely distinctive. What defines that experience? Above all, it is an enduring commitment to the development of trainees, which is woven into every aspect of life at the firm.
It starts with selecting ambitious individuals
We look for a combination of character, drive and intellectual curiosity – these are the qualities that enable you to deliver more for our clients and fulfil your potential when it comes to your career.
Dealing directly with clients
We work with some of the world's most high-profile organisations and business leaders. Through close partner support, you learn to deal directly with clients and to work on complex transactions.
Providing a breadth of learning
We handle a broad range of matters, from corporate, real estate and litigation to private client. In addition, our work has a substantial international dimension. This means wider exposure for you and greater insight into the issues facing our clients.
Giving the support you need to thrive
We give you all the support you would expect from a leading law firm, along with the benefit of regular reviews and close mentoring from partners.
Route to becoming a trainee
The Solicitors Qualifying Examination (SQE)
The firm has partnered with BPP to design a bespoke programme that goes beyond helping you pass SQE assessments.
This year long course includes everything you need to ensure you are fully prepared to work in commercial practice. You complete modules that are bespoke to Macfarlanes. The programme combines classroom and digital learning to embed knowledge and uses business simulation exercises to help you apply your knowledge in realistic practice scenarios. Macfarlanes future trainees are required to pass all SQE exams (including the Macfarlanes essential for practice modules) on the first sitting.
All elements, including the bespoke Macfarlanes modules, are paid for by the firm. We also continue to provide additional financial assistance in the form of a £17,000 grant during this time.
During your SQE preparation course you also attend regular seminars from the firm, where you hear from associates in our practice areas. These sessions help build your legal knowledge and inform your seat choices. You are also invited to social events at the firm so you can start building your network before you join us.
SQE timeline (for training programmes due to start in 2025)
Spring/Summer 2024 – receive your training programme offer from Macfarlanes.
Summer/Autumn 2025 – begin studying for the SQE with BPP.
Autumn 2025 – sit the SQE 1 examination.
Spring 2026 – sit the SQE 2 examination.
Spring/Summer 2026 - study Macfarlanes essential for practice modules.
Summer 2026 - sit the Macfarlanes essential for practice examinations. 
You start your two year qualifying work experience in September 2026 after you have sat SQE 2.
If you studied a non-law subject at undergraduate level, you have to complete the Postgraduate Diploma in Law (PGDL) at BPP. This will be in the year between receiving your training programme offer and starting your studies for the SQE. For those candidates completing the PGDL, you need to achieve a commendation or above on the first sitting. As with the SQE preparation course, the firm covers your fees, and you receive a £13,000 grant.
For more information about our training programme or the financial assistance available, please contact our early legal careers team. 
Induction
Induction marks the start of your training programme. During this week you receive training from people across the firm to equip you with everything you need to know before starting your first seat.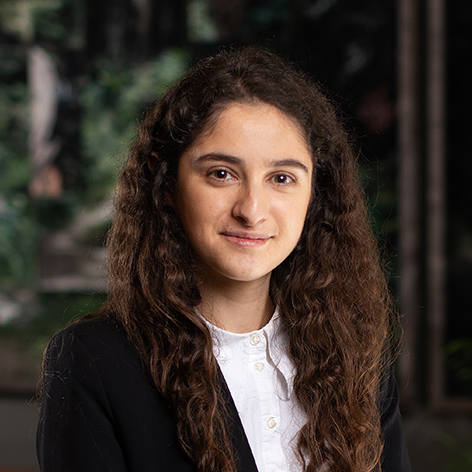 Macfarlanes strives to ensure each trainee can reach their full potential and become the best lawyer they can be. For this reason, the culture, I found, really is second to none.