Could you provide a bit of background on the deal?
During my seat in the finance team, I assisted on an acquisition finance deal where we acted for Hyve Group plc. Hyve Group plc are a FTSE-listed international industry events business who were looking to acquire Shoptalk and Groceryshop, two US-based market-leading events businesses focused on e-commerce for the retail, grocery and consumer packaged goods industries. As part of the transaction, we assisted with putting in place £250m financing facilities, to facilitate this acquisition.
In this matter, we were acting for the borrowers – which were Hyve Group plc and 16 of its other subsidiaries, in five different jurisdictions – the UK, Russia, the Netherlands, the United States and the United Arab Emirates.
What was your specific role in the deal?
As a trainee, I was responsible for ensuring that all CPs (conditions precedent) were satisfied before closing. CPs are a list of documents, which must be supplied to the lenders and conditions, which must be met, before the lenders are willing to provide the loan to the borrowers.
In this deal, we had 71 and you can imagine that it can get very hard to keep track of which CPs are satisfied and which are still outstanding without a checklist!  I was responsible for negotiating most of the CPs with the trainee on the other side and it was very exciting getting into depth about some particular security law points on the security documents. I would schedule regular CP calls with the team on the other side where I would run through the checklist and discuss the status of the CPs. I would then report back to the wider deal team which CPs we needed to get to the lenders.
I was responsible for engaging overseas law firms in Russia, the Netherlands, the US and the UAE and managing them throughout the deal to ensure that they satisfied their CPs in their own relevant jurisdiction.
What did you enjoy most about working on this deal and why?
The international aspects were the most exciting and challenging part of this deal. Previously, on other deals I had worked on, there were usually one or maybe two other jurisdictions involved. Having to manage the lawyers and documents in four other jurisdictions required a lot of organisation and time management skills to make sure I was not sending urgent emails in the middle of their night. I enjoyed this aspect the most as it built up my project management skills and it was really interesting discovering the intricacies and quirks of finance law in other jurisdictions. 
Did you learn anything new?
I learnt a lot about how to take security in the US! As we had borrowers or guarantors in five different jurisdictions, we had to take security in five different jurisdictions with five different security documents. It was not as straightforward as to have the same security document for each jurisdiction, as they each have their own security laws and requirements as to how security must be perfected. I learnt a lot about security and how to manage the situation where the security in another jurisdiction is not what the lenders had anticipated.
What piece of advice would you give to a trainee starting out at Macfarlanes?
I would advise trainees to get as involved as they can in every aspect of life at Macfarlanes. There are so many sports teams you can get involved with – netball, football, cricket, squash to name a few… and committees such as the environmental committee which I am a part of. These are great ways to get to know people across the firm.
Within each practice there are often sub-types of work – for example within the finance team, there is acquisition and leveraged finance, real estate finance, fund finance, structured finance and restructuring and insolvency. It is important to get exposure to as much of a variety of work as you can, because this means that you work with different people and build up great networks beyond your training contract.
What one characteristic do you think makes a good lawyer?
I think that different practices and areas of law require different skills, but there is a common theme across them all of commerciality and being able to offer your clients a solution to their problem which works for them and their business. There is no use in quoting the black letter of the law at your client when they have a question, as they instruct us to read, understand and present the law to them in a way that is succinct, to the point and relevant to them. They want to know how we can navigate the provisions of the law to achieve their end goal for them.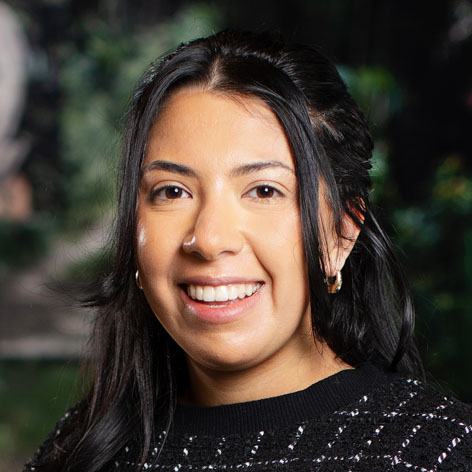 It is important to get exposure to as much of a variety of work as you can, because this means that you work with different people and build up great networks beyond your training contract.