Welcome
/ˈwɛlkəm/ culture
How we want you to feel as part of our firm  
At Macfarlanes, we are looking for people with the potential to become lawyers of the highest quality. People who will make a contribution right from the start and who won't be fazed when tackling complex challenges. Most of all, we are looking for people who will relish the chance to work alongside some of the world's most successful and ambitious businesses and individuals.
As one of the UK's leading independent law firms, our practice is truly international and you will regularly work with global businesses and overseas law firms. We work on high-profile cases but our size means you will often be very close to the front line. You might be surprised at just how significant your contribution is.
As you will have a high level of exposure early on, you will need not only a high level of intellectual ability, but also the character and drive to succeed. The hours can be long and the work is demanding, but we will support you every step of the way.
We invest a great deal in our recruitment process: our partners review applications and, on assessment days, it is our partners who will interview you. At Macfarlanes, you really will be seen as an asset to the firm.
About the firm
We are an independent London-based law firm with a client base from around the world. We handle work of the highest quality and complexity for our clients that could be anything from corporate, real estate or litigation through to private client advice.
High profile international organisations and business leaders seek our advice on a wide range of demanding matters. There are several reasons for this.
Firstly, we are known for the quality of our work both in terms of our ability to handle the full range of corporate and commercial matters, and the fact that we can advise our clients on their private affairs. Click here to view our services pages.
Secondly, our size and partner-led approach enable us to give our clients a more personal service underpinned by a higher standard of commitment and care than they might find elsewhere.
As well as that, our independence means we can choose precisely the right lawyer or firm for our clients' needs in any jurisdiction in the world.
In short, we have a formidable and unique combination of expertise and culture; and now we are looking for remarkable individuals to shape the future of the firm.
Find out more about our firm in our graduate recruitment brochure.
Work and clients
We are in a unique position to advise on our clients' most complex matters, whilst at the same time remaining smaller than our competitors. That means that we can maintain the exceptionally high levels of service and partner involvement that our clients expect. Our clients trust our judgement.
As one of our trainees, you can expect close partner support, empowering you to deal directly with clients.
Typically, we advise on matters that span multiple jurisdictions. By working with other leading independent firms and lawyers around the world, we provide a seamless service, wherever and whenever our clients need it.
That means wider exposure for you and greater insight into the issues facing our clients.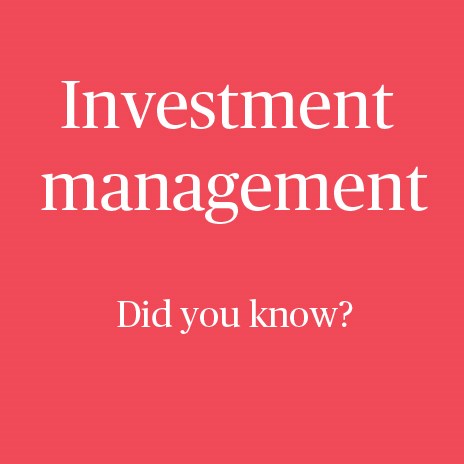 Practice spotlight
Investment management
We understand that, on the surface, law firms may appear to be the same. It can seem almost impossible to differentiate one from another. That's why, each month, we will focus on giving you a more in-depth insight into one of our practice areas. It's an opportunity for us to tell you about the focus of the group and its clients, and to give you a few illustrative highlights that will demonstrate what life as a trainee and a lawyer is like at Macfarlanes. It's all about showcasing what makes us different and how we can make your skills and interests truly count.
See investment management overview