As well as fundraising for our charity partners, we offer operational support, governance and strategy advice, meeting room space and volunteering time.
This year (2021-2022), our Charity of the Year is the Rainbow Trust. The Rainbow Trust is an organisation which provides support to children and their families with life-limiting or life-threatening conditions. In England alone, there are an estimated 86,625 children in this position. Rainbow Trust supports them by pairing each family with an expert Family Support Worker who provides them with practical and emotional support which includes; keeping ill children company during their hospital stays, driving families to medical appointments and organising fun activities for the child and their siblings. We will be hosting multiple fundraising events at Macfarlanes of which a hundred percent of the funds will be directly donated to support this cause. Your support is crucial particularly as we edge our way out of the pandemic which has meant that more sick children are in need of our help.
The charity was nominated by Macfarlanes Partner, Jennifer Smithson, who is a Trustee of the charity. Jennifer said, "Since becoming a Trustee of Rainbow Trust in October 2019, it is clear to me that the charity fills a significant gap in children's social care, offering a much-needed service that no other organisation provides; specifically practical and emotional support to terminally ill children and their families. Covid-19 has really brought home to me the critical role Rainbow Trust Family Support Workers play in supporting families through times which no family would ever want to have to experience – pandemic or no pandemic. Rainbow Trust Family Support Workers are sometimes the only trusted constant in these families' lives, staying in regular contact with worried parents to give vital emotional support and advice, providing a lifeline for those who felt isolated and unable to cope."
Our last Charity of the Year (2020-2021) was The Trussell Trust and Harold Hill Foodbank. The Trussell Trust is a nationwide network of 1,200 food banks, providing emergency food and support to people locked in poverty, and to campaigns for change to end the need for food banks in the UK. Despite the coronavirus outbreak, resulting in many of our fundraising activities being held virtually, we are delighted to have raised just over £130,000 for The Trussell Trust and Harold Hill Foodbank. The funds will be used primarily to help those who are in need of emergency food and support at a time when they need it most.
The last six Charities of the Year were:
2020-2021 – The Trussell Trust and Harold Hill Foodbank
2019-2020 – New Horizon Youth Centre
2018-2019 – The Royal Marsden's Cancer Charity
2017-2018 – Place2Be
2016-2017 – Brain Tumour Charity
2015-2016 – Whizz Kidz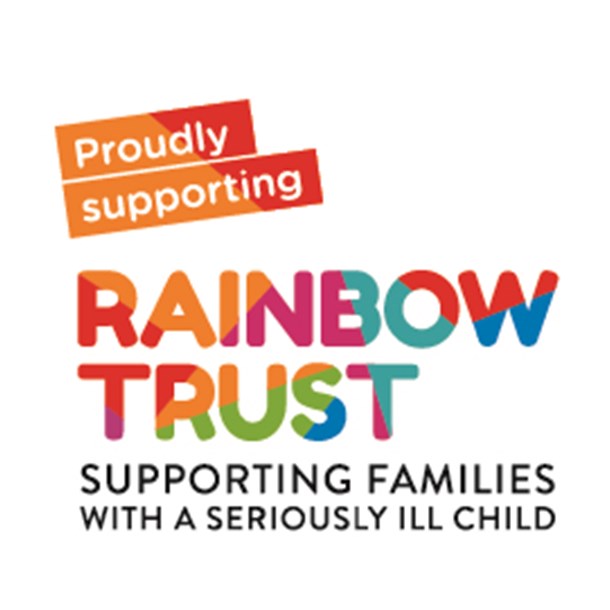 We are very excited to start this new partnership with Macfarlanes which could not have come at a more significant time. The pandemic has placed immense pressure on families with a life-threatened or terminally ill child. This incredible support from Macfarlanes will enable Rainbow Trust to continue providing vital emotional and practical support to these families when they are currently feeling more isolated, fearful and exhausted than ever before. Thank you to everyone at Macfarlanes and here's to a very successful partnership ahead.