As well as fundraising, we offer legal pro bono advice, operational and governance support, meeting room space and volunteering time.
Haven House Children's Hospice
This year (2022-2023), our charity of the year is Haven House Children's Hospice. Haven House provides specialist care to children (up to the age of 18) who have life-limiting or life-threatening conditions. Through their outreach services in the home and local community, they provide day care, overnight stays, end-of-life care and bereavement support, as well as life-enriching activities such as sensory play, music therapy and physiotherapy.
Haven House was nominated by three staff, all with connections to the charity; Malcolm Hitching (Partner, Finance), Mark Slade (Senior counsel, Corporate and M&A) and Imogen Courtney (Trainee solicitor, Real estate).
Previous charities of the year
Our last charity of the year (2021-2022) was The Rainbow Trust Children's Charity which provides emotional and practical support to families who have a child with a life-threatening or terminal illness. We were delighted that as a firm we raised £140,000 for Rainbow Trust which translates into over 5000 hours of support and will help around 82 families who have a child with a life-threatening or terminal condition over a year.
Our recent charities of the year were:
2021-2022: The Rainbow Trust
2020-2021:The Trussell Trust and Harold Hill Foodbank
2019-2020:New Horizon Youth Centre
2018-2019:The Royal Marsden's Cancer Charity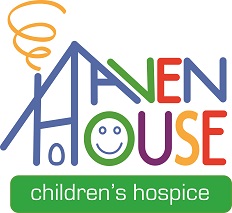 We are absolutely delighted to have been chosen as Macfarlanes' charity partner of the year. This incredible partnership, which coincides with the launch of our new organisational strategy, Delivering the extraordinary in the ordinary day, will help us to support even more children to live as fulfilling lives as possible. To all the staff at Macfarlanes, thank you for supporting us to continue to be there for hundreds of families when they need us most. This partnership is truly transformational.